CertainTeed One All-Purpose Joint Compound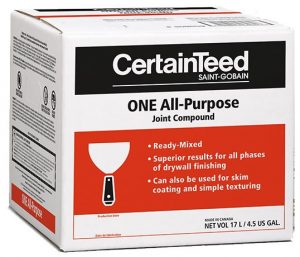 ONE All-Purpose Joint Compound provides excellent coverage, easy-to-apply formula. CertainTeed Joint Compounds are pre-mixed vinyl based compounds that require minimal mixing or thinning. When used properly, CertainTeed Joint Compounds provide a smooth, seamless finish for walls and ceilings.
ONE All-Purpose 17 L Box – SKU: 2040
Product Data:
Material: Vinyl-type mixture
Color: Off white
Packaging: 17 L (4.5 US Gal.)
Box Coverage: 35 L (9.3 US Gal.) to 45 L (11.9 US Gal.) of joint compound per 93 m2 (1000 ft2) of drywall depending upon the thickness of joint compound applied.
Shelf Life: Please see the "Technical Guide – Finishing Product Shelf Life" for details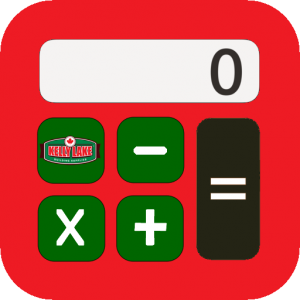 Square Footage Calculator
Contact us for pricing and delivery rates.