CGC Ceiling Tiles
Click the image for information on the supplier website.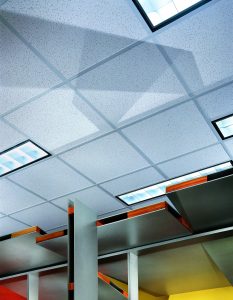 RADAR™ ACOUSTICAL PANELS
Designed with an excellent resistance to mold and mildew, these medium textured panels offer a clean, fresh look. Radar™ Acoustical Ceiling Panels feature superior performance, meaning they contain a proprietary broad-spectrum standard formulation that inhibits the growth of mold and mildew. Medium textured with a non-directional pattern, these sag resistant panels are an optimal choice for use in schools, corridors, lobbies, offices and retail stores.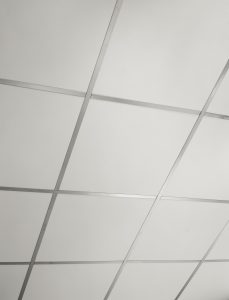 Donn® Brand DX®/DXL™ 15/16″ Acoustical Suspension System
The most widely used acoustical suspension system available, this economical, simple and versatile system allows for maximum access. Donn® Brand DX®/DXL™ 15/16″ Acoustical Suspension System is rust resistant and offers appropriate load-carrying capacities for acoustical panels, light fixtures and air distribution elements. The system can be used in both general and fire-rated applications.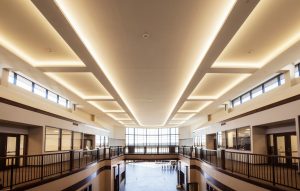 DRYWALL SUSPENSION SYSTEM
An engineered system designed for wallboard ceilings that installs faster than traditional framing methods such as steel studs or cold-rolled channel and drywall furring channel. Available for flat or curved ceilings, arches and domes for maximum design flexibility. The Drywall Suspension System is an engineered framing system that installs faster than conventional framing methods. It is ideal for framing both interior and exterior flat ceilings and more complex shapes such as stepped soffits and coffers.