LP Elements® Performance Fencing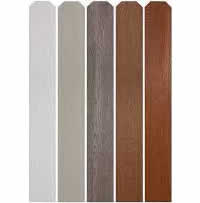 LP Elements® Performance Fencing is an engineered wood fencing solution that's designed to stand stronger and last longer than typical softwood alternatives. This premium fencing is durable enough to handle whatever life might throw at it and it won't twist, crack or warp.
WHAT'S INSIDE THE FENCE?
When it comes to beautiful fencing that stands tall through it all, it's all about the substrate. That's why every LP Elements® picket is manufactured with our proprietary engineered wood substrate to work hard and look great doing it while requiring less maintenance.  Read the Brochure below for more details.
Proprietary Zinc Borate-Based Process
Protects against termites and fungal decay for decades.
Industrial-Grade Adhesive Resins
Protects against impact by creating strength at its core.
Water-Resistant Wax Coating
Protects every strand and fiber from rain and humidity.
Treated Wood Strands
Protects against all weather conditions by enhancing the natural durability of wood.
All planks are 19/32 in. x 6 in. x 6 ft. and are available in single or 6 pack.
Includes a 10 limited Warranty
Key Largo Surf               Portland Storm
Carolina Cedar                Mojave Ridge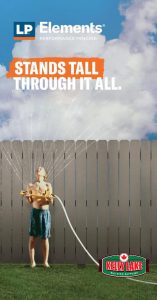 Open the brochure