Steel Roofing Panels – Canadiana, Laurentian Rib, Colonial Siding
Canadiana Siding panel for its aesthetic and structural qualities which make it ideal for the exterior and interior of agricultural, commercial and light industrial buildings.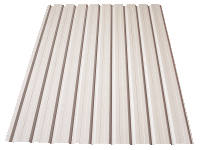 Laurentian Rib Resembling old-fashioned tongue and groove wood siding, it beautifies and protects residential and light commercial properties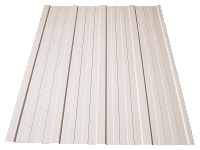 Colonial Siding The economical "alternative" to regular residential cladding products. By imitating old-fashioned board and batten siding, our attractive siding panel adds an authentic rustic look to your home, garage or cottage, without the upkeep
Description
Designed and developed in Canada.
View other Ideal roofing products: Heritage, Junior H-F, Ameri-Cana, Security Rib, Pocket Rib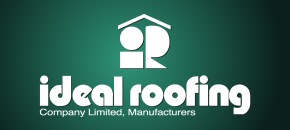 Go to product site